LM35DZ TEMPERATURE SENSOR
5 in stock
Description
LM35DZ Temperature Sensor
LM35 is a temperature measuring device having an analog output voltage proportional to the temperature.
It provides output voltage in Centigrade (Celsius). It does not require any external calibration circuitry.
The sensitivity of LM35 is 10 mV/degree Celsius. As temperature increases, output voltage also increases.
E.g. 250 mV means 25°C.
It is a 3-terminal sensor used to measure surrounding temperature ranging from -55 °C to 150 °C.
LM35 gives temperature output which is more precise than thermistor output.
Pin Description LM35DZ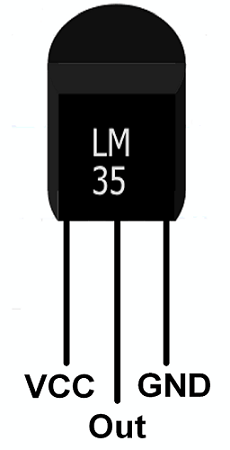 VCC: Supply Voltage (4V – 30V)
Out: It gives analog output voltage which is proportional to the temperature (in degree Celsius).
GND: Ground
Application Setup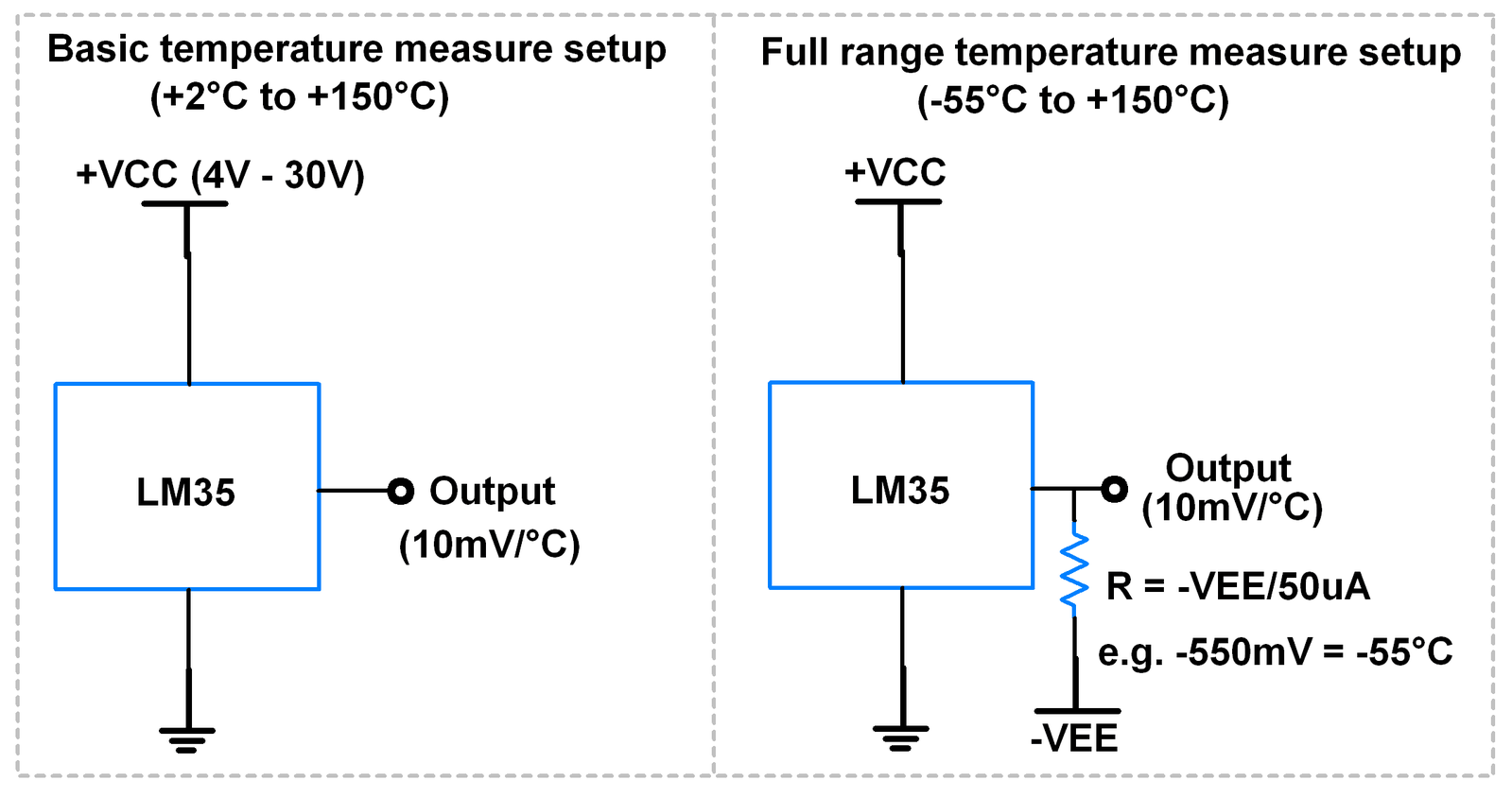 Description
The LM35 datasheet  that this ICs are precision integrated-circuit temperature sensors, whose output voltage is linearly proportional to the Celsius (Centigrade) temperature.
thus has an advantage over linear temperature sensors calibrated in ˚ Kelvin, as the user is not required to subtract a large constant voltage from its output to obtain convenient Centi-grade scaling. The LM35 does not require any external calibration or trimming to provide typical accuracies of ±1⁄4˚C at room temperature and ±3⁄4˚C over a full −55 to +150˚C temperature range.

LM35 Features
Calibrated directly in o Celsius (Centigrade)
Linear + 10.0 mV/oC scale factor
0.5oC accuracy guaranteeable (at +25oC)
Rated for full −55o to +150oC range
Suitable for remote applications
Low cost due to wafer-level trimming
Operates from 4 to 30 volts
Less than 60 µA current drain
Low self-heating, 0.08oC in still air
Nonlinearity only ±1⁄4oC typical
Low impedance output, 0.1 Ω for 1 mA load